JOTT
When Things Disappear... and Come Back or Relocate – and Why It Really Happens
by Mary Rose Barrington
Trade Paperback, 196 Pages
$15.95, ISBN: 9781938398940
Genre(s): Psychic Abilities
Rifts in the Fabric of Causality
Jott is derived from Just One of Those Things, meaning things that fall on the floor and are never seen again, or were placed on a table for ready access but were next seen a few weeks later in a box of corks inside a drawer in a trunk, or which are not where you left them but unaccountably re-appear, on top of something you have just placed there... Jott takes a variety of forms, but is generally dismissed as your faulty memory, your faulty perception, your inability to report facts correctly, or just as a nuisance best forgotten. But sometimes the anomaly really is a blip in our causal reality. The author presents some cases that resist conventional explanations and goes on to examine the far-reaching implications of these seemingly trivial incidents.
About the Author:
Mary Rose Barrington, born in London far back in 1926, became a lawyer and charity administrator, assisting in the management of property interests, finance,and welfare for groups of almshouses. Her non-professional activities have included working for voluntary euthanasia and animal protection, applying her legal resources to these causes. She is now a vice-president of the Society for Psychical Research, which brings her full circle back to the time when she became President of the Oxford University SPR, psychical research having been a main interest since her schooldays.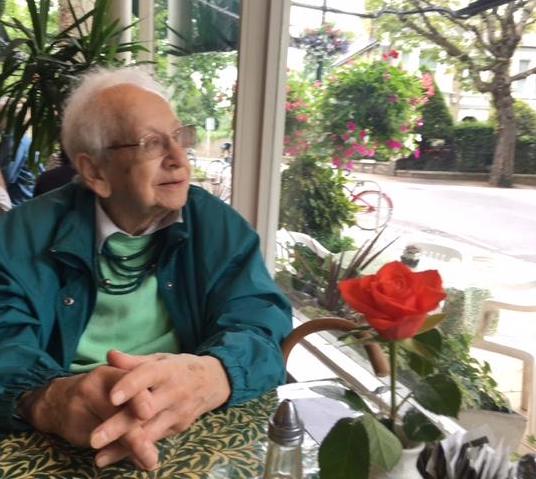 Photo Credit: Rosemarie Pilkington
---
Check out Mary Rose Barrington's delightful essay "Beyond the Boggle Threshold: Confessions of a Macro Addict" in MEN AND WOMEN OF PARAPSYCHOLOGY, PERSONAL REFLECTIONS ESPRIT Volume 2, edited by Rosemarie Pilkington.
---
Preview
Chapter 1: What Is Jott?
Chapter 2: The Cases, Part 1: Walkabout, Turn-Up, and Comeback
Chapter 3: The Cases, Part 2: Flyaway, Windfall, and Trade-In; and Oddjott
Chapter 4: The Context
Chapter 5: Psi Reality: A Framework for Jott
References
Index of Names